ACTIVITIES
Go to Distribution
Distribution
We have been working with multinational companies for over 19 years and we are growing together with them. Through our work and procedures, we have been applying the best sales practices proving on daily basis the success of the brands we are proud to work with.
Go to Logistics
Logistics
Logistics has always been present as a sales service. Over the last 5 years, through intensive orientation towards the development of logistics processes, we have grown to one of the largest logistic service provider in the field of micro distribution in the region.
Go to HoReCa
HoReCa
We have been paying special attention to the HoReCa sales channel since we are living in a tourist-oriented country with a strong orientation to hospitality industry. Our mission is our continuous effort to provide top service to our partners in all sales channels, especially the HoReCa channel.
TARDI is a brand within Alca Zagreb d.o.o., and it has been present on the market since 1994. We specialize in professional hygiene systems. Our core business is the distribution and sales of the highest quality hygiene and cleaning products and equipment.
Latest news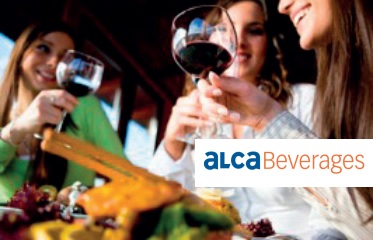 We create a strong portfolio within the category of wine and spirits. ALCA Beverages is a new project created as a product of the desire and interest of the company in line with a strong position within the non-food category winning the lead role within the premium beverage category.
Previous
Next